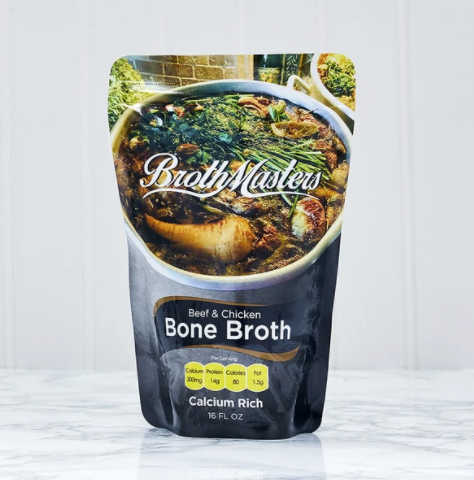 Confession time:
One of our new secret hobbies is reading Amazon reviews for collagen supplements.
Even though millions of people use them, my daughter and I have seen a real increase in people saying they saw NO health or beauty boost. 
These aren't "impulse buyers" either, but serious individuals who took their supplements every day for months. 
A few reviews that raised our eyebrows:
"My husband has been using this since December last year. For about the last month he's had to use two scoops.

The things that should be happening, like thicker hair, fast-growing nails, etc aren't happening

. The arthritis he's barely holding at bay."

"The idea of this makes sense and sounds great, but now that I've used it for months, I'm not sure how much of a difference this makes. I've seen zero change. I know it can't hurt taking this collagen powder, but

I had this idea that if it worked, I'd know the difference for sure

by the quality of my nails for example. They are so flimsy, and constantly peeling or breaking off."

"So I am ordering my third container now....even though I haven't noticed anything in particular since taking this. Was SO hopeful that my hair would regrow and grow faster. Can't tell a difference. Some of my joints are typically sore from golf and other activities....they still are.

Clearer, smoother, plumper skin - nope.

So I'm wondering if eventually it will "kick in" and deliver the results others are raving about."
What's going on here?
We're not doctors, but we've got a pretty good idea why so many collagen customers are disappointed. 
And it comes down to the fact that supplements are simply less powerful than food.
The June 2015 edition of The Harvard Health Letter says: "...vitamins and minerals are most potent when they come from food. In food, they are accompanied by many other beneficial nutrients, including hundreds of carotenoids, flavonoids, minerals, and antioxidants that aren't in most supplements."
These "supporting actor" nutrients play mysterious (but important) roles in delivering the health benefits that the "star" gets credit for. 
Take our artisanal bone broths for instance.
(The only ones, to our knowledge, that are cooked for 48 hours.) 

That golden amber glow! 😍
When you sip a mug of BrothMasters your body soaks up lots of collagen PLUS glycine, proline, glucosamine, chondroitin sulfate, calcium, magnesium, and ALL the healing powers of the best bones.
Dr. Elizabeth Bradley, the Medical Director of Cleveland Clinic's Center For Functional Medicine, called bone broth "her favorite collagen-boosting brew." 
That's why we ship our broth frozen —  it's delicious, living food that works even under extreme depletion:
"I treated myself to 40 days of BrothMasters bone broth after my second baby arrived two weeks ago and, I kid you not, I have to remind myself that I just had a baby. My energy level is so much better than after my first child, even though I am now chasing a 4 yo and minding a fussy, sleep-fighting newborn. Other perks: I feel freakin fantastic for getting 3 hours of sleep a night on average, my skin is so incredibly soft and smooth… How is this even possible? I'm going to do an Ironman race next week. Not true, but I feel like I could. This bone broth, with its high nutrient value, is profoundly restorative, and I am so grateful for the product and the people behind it - THANK YOU!" — Sara L.
It's hard to put a price on looking (and feeling) like that! 
This is the difference between processed powder and the whole food nutrition our bodies want.  
Still, we know bone broth is a bigger investment than a supplement. So to celebrate soup and sweater weather, we're making a special offer. 
Use the code TRUECOLLAGEN to save 15% on 20 pouches of our chicken or beef + chicken bone broth.
That's enough to enjoy a steamy mug every day for over a month and really see a change.
(And yes, if you have a subscription, you can get this discount on your next order!)
It lasts for 9 months in the freezer, then 7 days once you move it to the fridge.
The code will be active until November, 14, 2021 and shipping is free.
To never settling, 
-Dorothy & Laya
P.S. Two more magical reviews we couldn't help sharing...
"I think the broth is beginning to heal my ankle. I had surgery about 5 years ago and before getting the broth, if I walked too much, I would have to ice it and elevate it for a day or so. I have been using the broth for about 3 months and today I did a jog around the reservoir. It's about a mile or so 😀 no pain!!" — Yvonne D.
"I was skeptical, but was willing to try it considering my joint pain as a 25 year old. Typically very healthy otherwise, but I did not want to revert to pain killers for achy joints. I started a small 1 week sample, with no results. I then got a 1 month pack, and after about 3-4 weeks I could feel the difference. I am close to 6 weeks in, and back to working out daily working out my legs normally - something I haven't been able to do in 6 months. Nothing else in my diet has changed. I'm sure it helps with other things as well that I don't notice, but for me, it significantly improved my issues." — Ujwal V.
Use the code TRUECOLLAGEN to save 15% on 20 pouches of chicken or beef + chicken bone broth before November 14, 2021.
We promise: you're going to love it, stick with it, and see the results! ❤
 _____
Source: https://www.health.harvard.edu/press_releases/get-nutrients-from-food-not-supplements