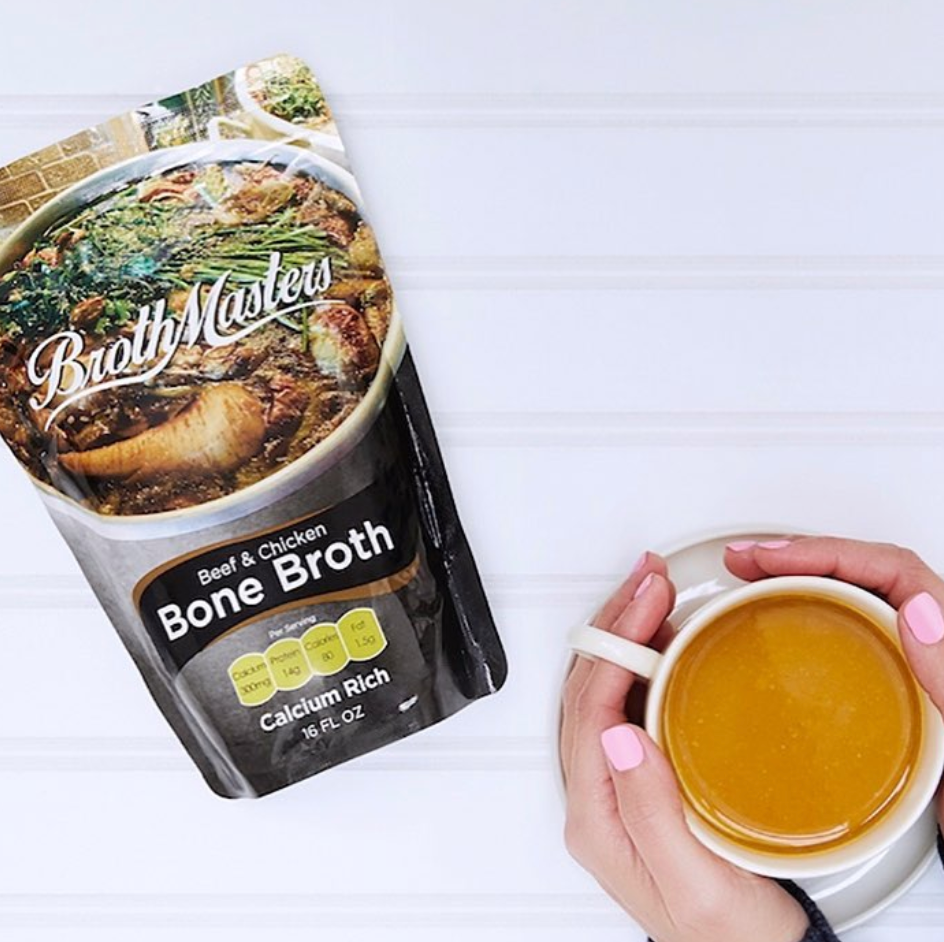 Some fascinating facts about the power of BrothMasters Bone Broth. Made by hand in small batches, our broth is the perfect antidote to grey winter days and all the sickness that comes with them.
Broth Facts
Lots of garlic which attaches to the same receptors in the gut to which viruses attach. One cup of broth a day keeps those receptors full of garlic instead of germs! 
14 grams of protein which boosts the immune system.
When we are sick our bodies are inflamed. We monitor temperature throughout our 48-hour slow cook process to maximize the anti-inflammatory properties of every ingredient.  
Warm broth and liquids ease congestion and keeps you hydrated.
As you're heating up your broth at home:

Add thyme as you heat your broth. It's anti-bacterial, anti-fungal and acts as an expectorant, helping to eliminate accumulated mucus.
Celery seeds are natural antibiotics, as well as an antiseptic. They degrade with cooking and need fat to be absorbed. So mix 1 tsp of crushed celery seed with extra virgin coconut oil (also naturally anti-viral and anti-bacterial) and add it to your broth with all of the above just before serving.