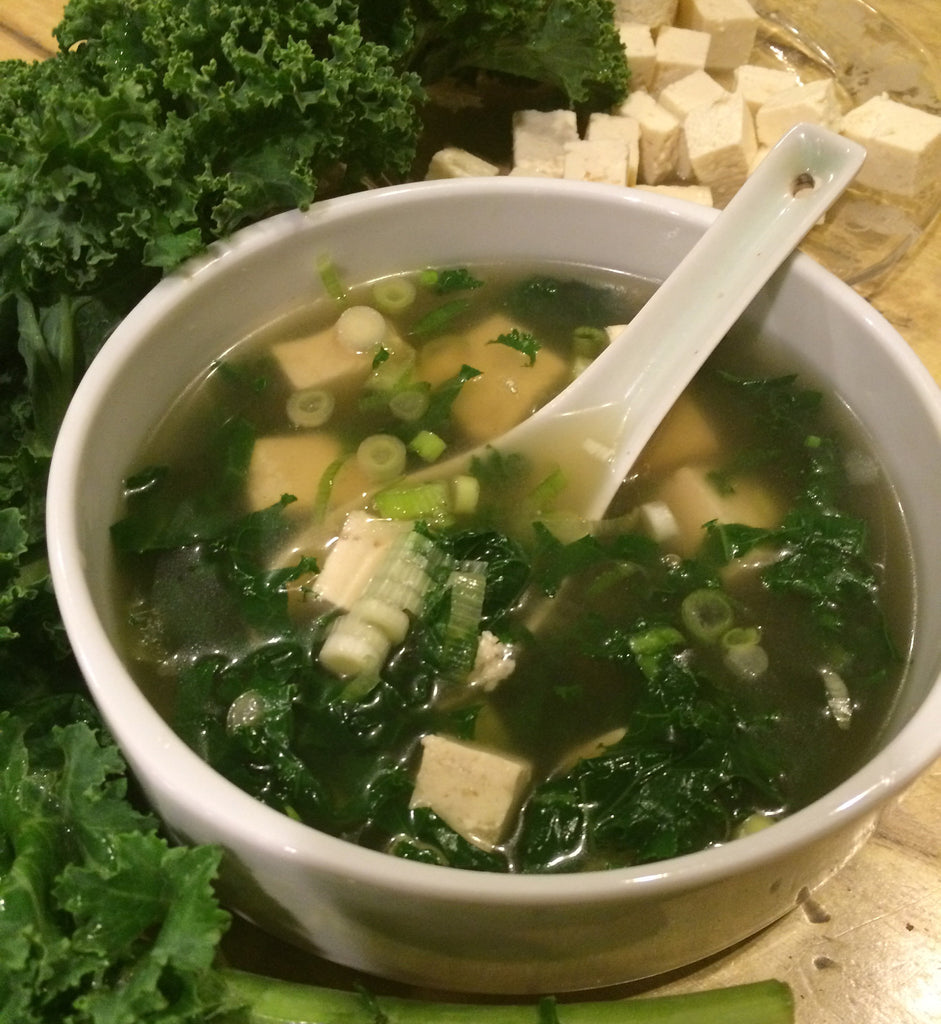 Recipes to enhance the calcium in your broth.
The Calcium Supplement Controversy.
Physicians today are advising people to stop taking calcium supplements and start getting their Calcium from their food. This is due to the health risk of heart disease and kidney stones from these supplements.
"It's not definitive, but there may be a link between calcium supplements and heart disease"
—Mayo Clinic. August 5, 2015
"People with a history of kidney stones may have a higher risk of recurrence if they use calcium supplements, a new study finds"
—WebMD. October 12, 2015
The Broth of life Bone Broth has the highest Calcium levels (25% DV 265 mg per 8 ozs) of any Bone Broth on the market today. That said, it's very simple to up the Calcium levels in your daily cup of bone broth while adding new flavors.
Calcium Enriched Bone Broth (575mg, 45% dv of calcium)
8 oz of BrothMasters bone broth (265mg calcium)
¼ cup shredded kale (40mg calcium)
¼ cup firm tofu cut in to cubes (217mg calcium)
1 tsp scallions white and green thinly sliced
A pinch of cayenne pepper (optional)
For a very simple broth, place the broth in a small sauce pan. Add the shredded kale and cubes of tofu to the broth with a pinch of cayenne (optional). Bring slowly to a broil so that you are steaming the kale as it heats. Garnish with sliced scallions. Enjoy!!
If you want a more flavorful version of this recipe: Marinate the 1 cup tofu cubes over night in:
1 tsp soy sauce
1 tsp sesame oil
Pan fry or bake in the oven (375) for 15–20 min. until slightly crispy. Add the Tofu to your broth just before you drink it.
Save extra tofu a later snack or use over the next few days in your broth.