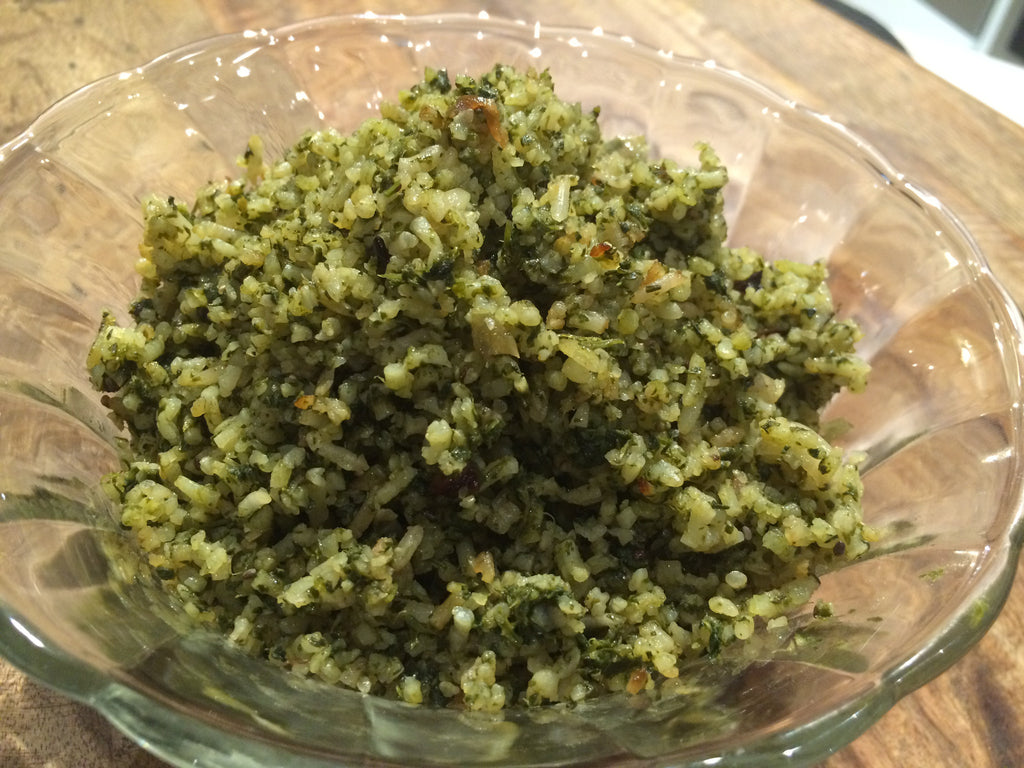 Ingredients
1 medium onion, chopped
3 cloves garlic crushed
3 Tbsp. olive oil
2 cups long grain basmati rice
3 cups BrothMasters bone broth mixed with ½ cup of water
1 heaping cup spinach
3 stalks green onion, sliced
1 cup cilantro
1 cup dill
1 cup Italian parsley leaves
¼ cup. mint leaves
Salt and pepper to taste, cayenne for extra heat
Preparation: Preheat oven to 400 degrees
Place rice in a bowl and run under cold water until it runs clear and then drain
Combine the onions and oil in a 9x11 baking dish.
Place the dish in the center of the oven for 5 minutes or until the onions are softened. Stir in the rice and cook for 2 more minutes, stirring once.
Place garlic in food processor on pulse, adding 1 cup of greens at a time until the mixture is a puree
Bring broth and water mixture to a boil and add one teaspoon of salt
Remove rice from oven and layer pureee on top. Pour broth over puree and rice. Drizzle with ¼ cup of olive oil. Cover tightly with foil.
Bake for 15-20 minutes or until the liquid has been absorbed and the rice is tender. Remove from oven and let sit for 5 minutes. Fluff with a fork before serving.