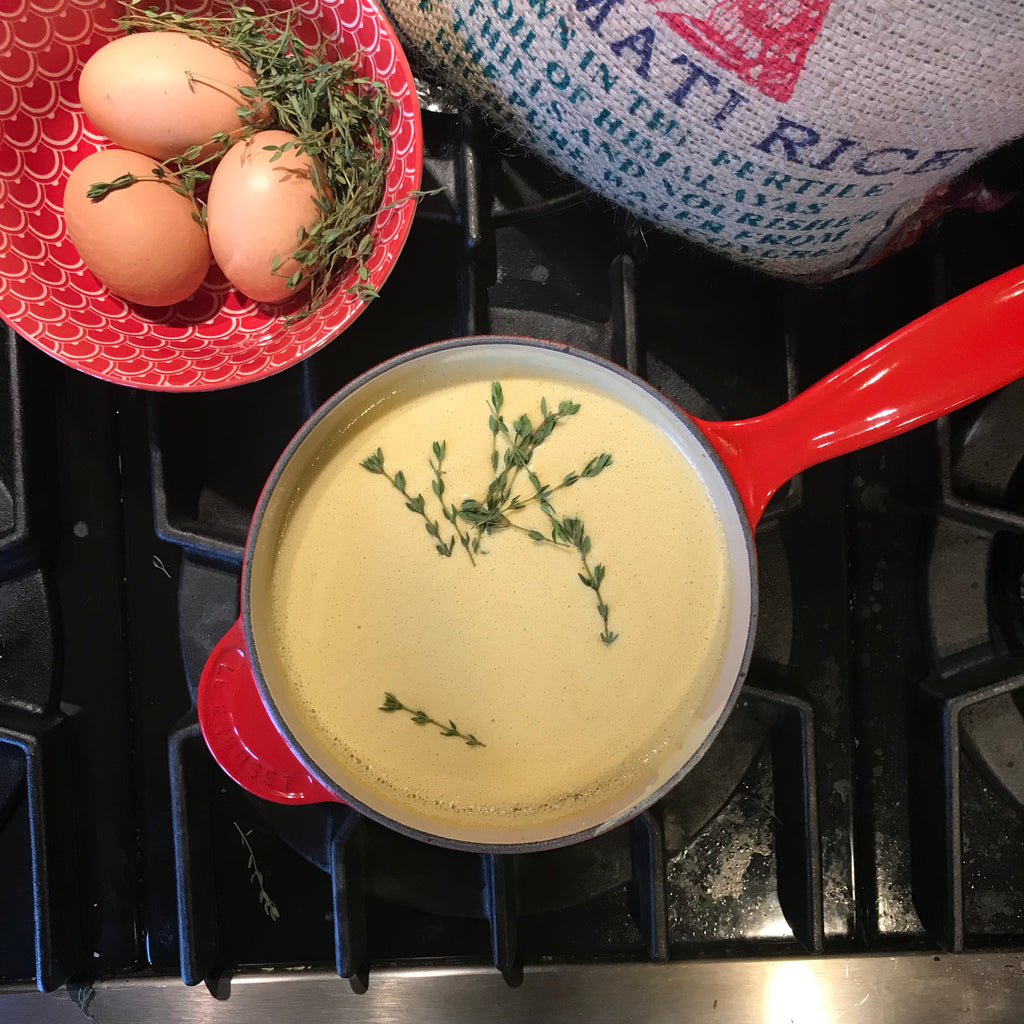 Got a cold or the Flu? Or just want to boost your immune system? Here is the perfect soup. It's easy, delicious, soothing, and full of immune boosting, healing nutrients.

Ingredients
1 quart BrothMasters Bone Broth
¼ - ½ cup extra long-grain Basmati rice
1 egg plus 1 yolk
3-4 Tablespoon fresh-squeezed lemon juice
Cayenne pepper to taste (optional)
1 tsp turmeric (optional)
3-4 sprigs thyme (optional)
Salt

Directions
Rinse the rice in a sieve to remove the starch. In a medium pan make rice using the ratio of 1.5 parts water to 1 part rice ( ½ rice needs ¾ cup water).
Bring water to a boil, add rice, then immediately turn down to a low simmer. Simmer 15 min, turn off heat and let stand 5 minutes, fluff with a fork.
Heat BrothMasters Bone Broth to a simmer. Add cayenne, turmeric and thyme sprigs. Allow to simmer on very low heat for 5 minutes.
Place cooked rice, lemon, egg and egg yolk into a food processor, process for about 1 minute. Gradually whisk mixture into the broth. Stir over low heat just until hot 1-3 minutes. Don't boil: high temperature diminish anti-inflammatory properties and may curdle the eggs.
Salt to taste. Enjoy!