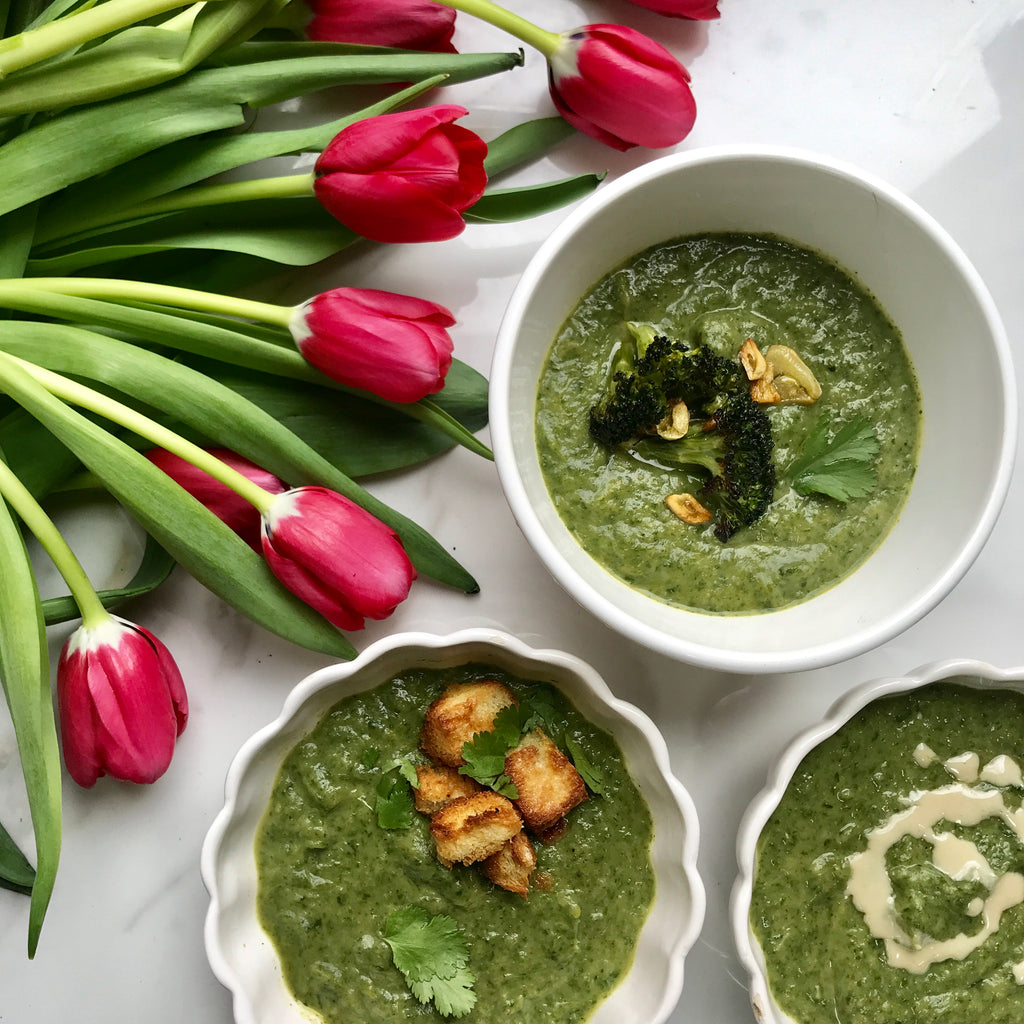 Spring is here and summer is around the corner. Quick and easy, this bright green soup is made with BrothMasters Bone Broth, it's loaded with nutrients and low in calories. Surprisingly hearty, you can add a small salad and make it a meal.
Ingredients
2 tablespoons olive oil
2 leeks (just the whites) chopped
3 cloves garlic coarsely chopped
1 bunch green onions chopped
1 teaspoon salt
1 pound broccoli
3 cups spinach (generous 3 cups)
1 cup arugula
2 small to medium red skin potato
2 cup water
2 cups BrothMasters Bone Broth
1/4 cup cilantro (or parsley if your don't like cilantro)
¼ - ½ teaspoon freshly ground black pepper
Directions
In a pan put olive oil and leeks over medium sauté for about 10 minutes or until the leeks are translucent.
Add garlic and a teaspoon of salt, cook for about 5 minutes. Be careful that the garlic does not burn.
Add water, BrothMasters Bone Broth and potatoes, bring to a boil then turn to low for 10 min.
Add broccoli, cook for 4 minutes then add arugula, green onions and spinach, cover and cook for another 5 minutes until spinach is wilted and soft, but still bright green.
Blend in a food processor or use a stick blender until smooth. Check the seasoning and adjust if necessary.
Serve in soup bowls and top with:
A) roasted broccoli, sliced roasted garlic and cilantro leaves, or, 
B) croutons, cilantro and parmesan cheese, or, 
C) drizzle with tahini.