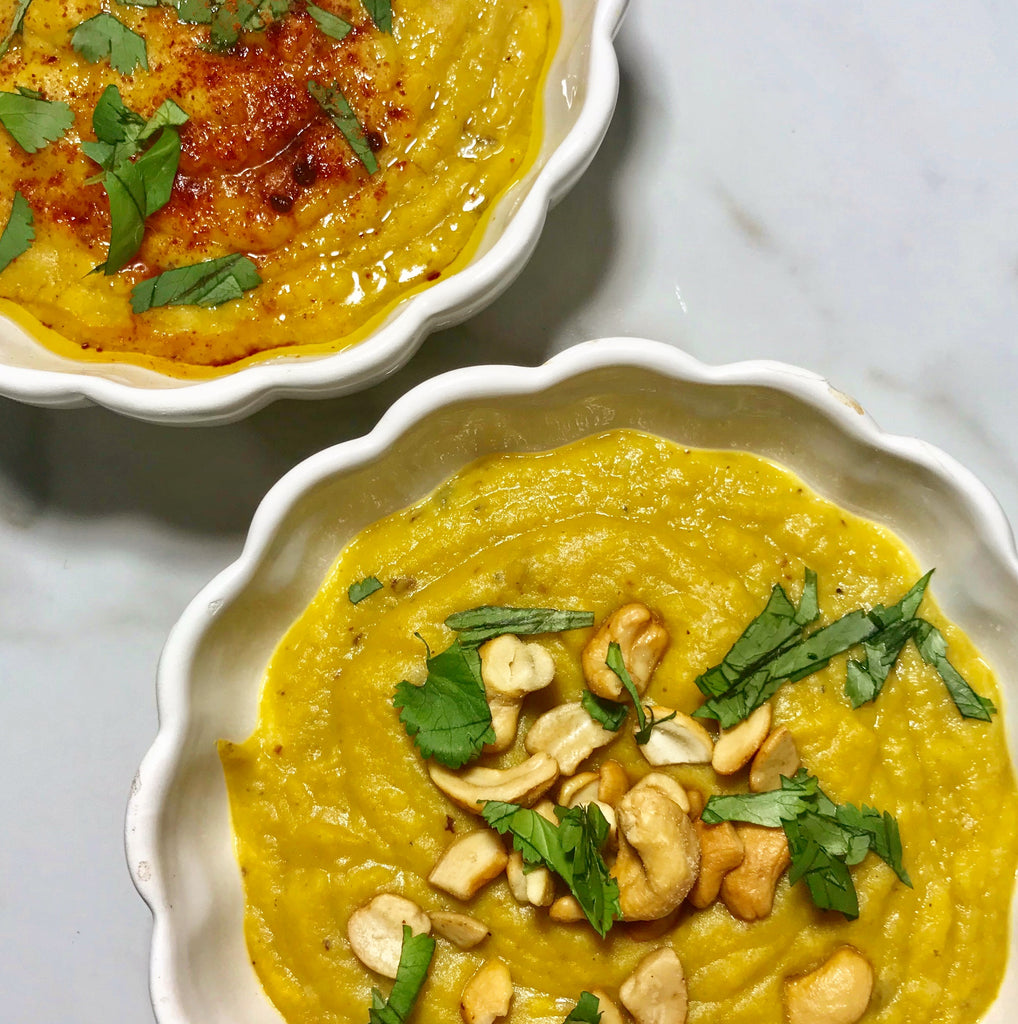 This soup is so simple and is done in about 1 hour. Lentils are part of a food group called pulses. They contribute to several nutritional and health benefits associated with the prevention of chronic disease and may also protect against cancer.
Lentils have lots of potassium, calcium, zinc, niacin and vitamin K, but are particularly rich in dietary fiber, lean protein, folate and iron. With the addition of BrothMasters Bone Broth, this soup is a powerhouse of nutrients. This soup can be eaten "thin" (very soupy) or "thick," (like a stew).
Ingredients
3 Tbsp. olive oil
1 large chopped onion
1 Tbsp. tomato paste
1 tsp. ground cumin
2 tsp ground coriander
Salt and Cayenne or ground black pepper to taste
3-4 cups water, start with 3 add more if you like it thinner
4 cups BrothMasters Bone Broth
2 cup red lentils
2-3 cloves garlic crushed
Juice of 1/2 lemon, lime or red or white wine vinegar (or more to taste)
Preparation
1. Heat 3 tablespoons oil over high heat until hot. Add onions and sauté until they begin to change color, about 4 minutes.
2. Stir in Tomato paste, cumin, salt and pepper. Sauté 2 minutes.
3. Add broth, water and lentils. Bring to a simmer, then partially cover pot, turn heat to medium-low and simmer until lentils are soft, about 30-45 minutes.
4. Add crushed garlic. Heat for another 15 minutes.
5. Use an immersion blender or food processor to puree the soup, leave it a little chunky. Add lemon juice to taste. Pick a garnish.
Garnish Inspiration
Extra-Virgin Olive Oil
Chopped Cilantro (fresh or frozen)
Sprinkle of cayenne for extra heat
Roasted cashews or pecans with chopped cilantro