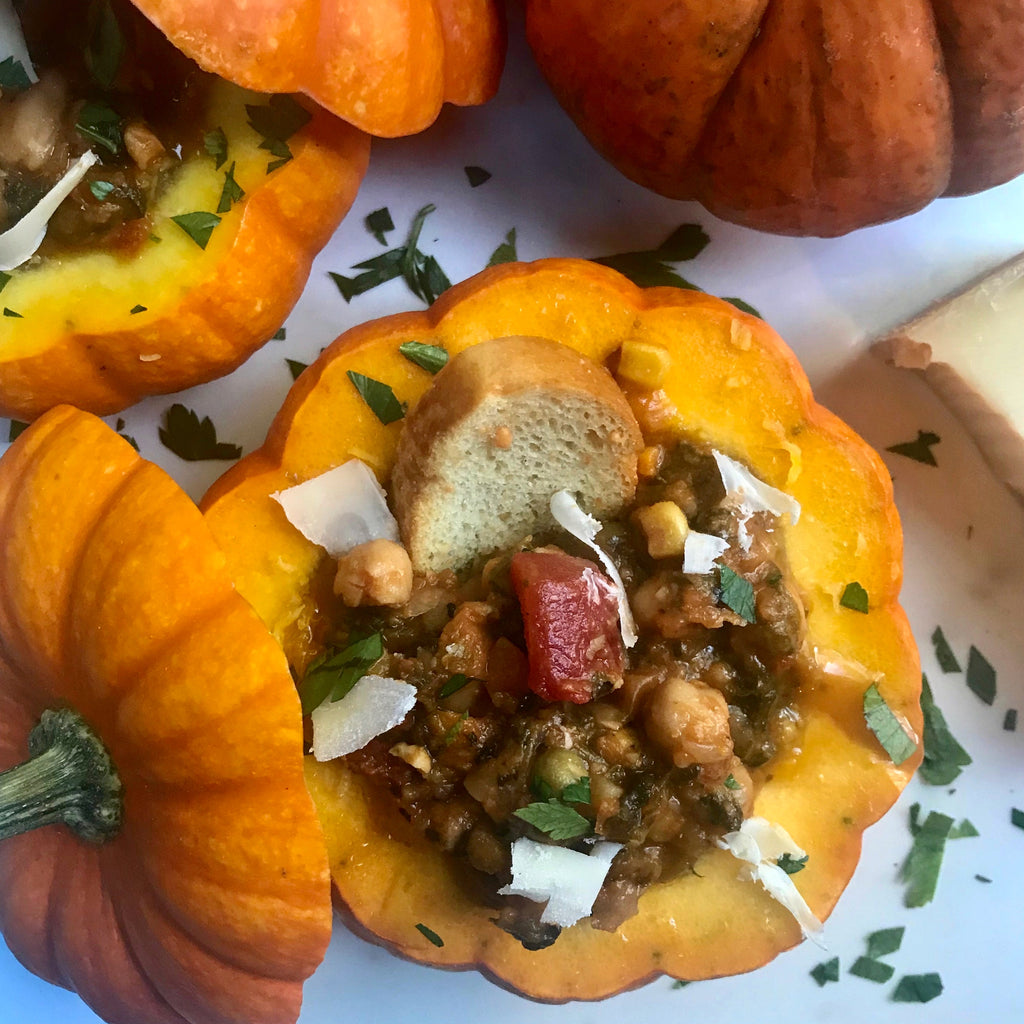 Full of fresh vegetables, the nutrition from Bone Broth and loads of flavor, this soup is the perfect lunch. For creativity points, serve in a scooped out pumpkin or squash! 
Ingredients
3 onions
3-4 Tablespoons of olive or canola oil 
5 cloves of garlic, minced
2 large cans vegetable broth or 4 regular sized cans
2 pouches of BrothMasters Bone Broth
1 small can of tomato paste
1 20 oz. can of cannellini beans (white kidney) with liquid
2 15 oz. cans of chickpeas with liquid
1 28 oz. can stewed or diced tomatoes (you can use fresh but would need 10-12 peeled tomatoes)
1 pound of fresh chopped spinach or 9 oz. package of frozen chopped spinaceh
1/2 teaspoon ground black pepper
1/2 teaspoon kosher salt or pink Himalayan salt
2 Tablespoons fresh chopped basil
1 Tablespoon of turmeric
1 cup pastina or small macaroni (optional)
Freshly grated parmesan cheese for garnish (optional)

Directions

Saute 3 onions in 3-4 tablespoons olive or canola (optional – there is lots of onion in BrothMasters Bone Broth). Saute onions until translucent then add garlic (also optional) sauté another 3 minutes.
Add all other ingredients except for the fresh spinach (if using frozen spinach, add it now) and fresh basil.
Cook for 1 hour then add the fresh spinach and basil. Cook until vegetables are all soft, about 30 minutes.
Puree with a immersion blender directly in the pot. Depending on your preference, leave it a bit chucky and thick or completely blended.
Garnish with grated or shaved parmesan.
BONUS: Freezes well.