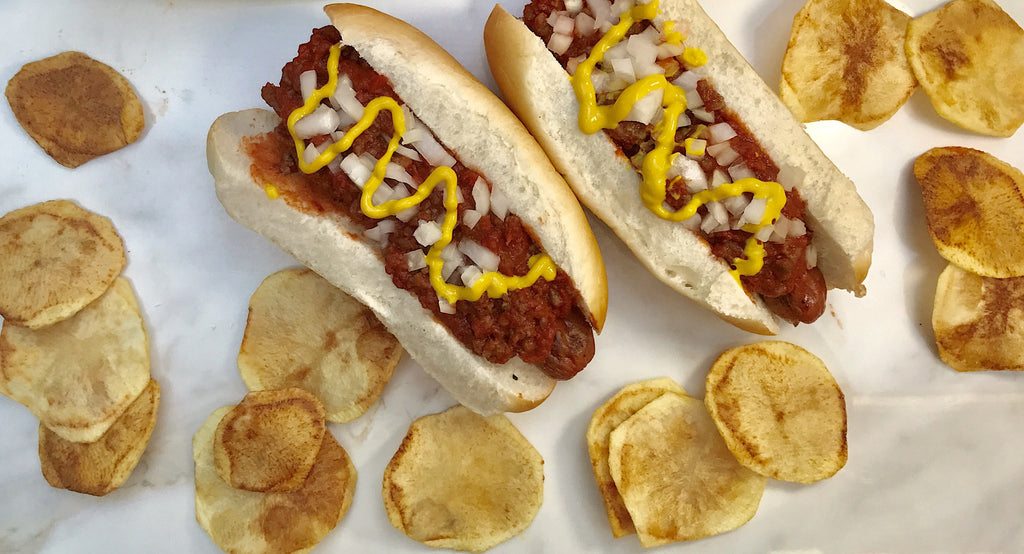 Adding Broth Masters Bone Broth to an otherwise seemingly unhealthy recipe can take the meal to the next level of nutrition, adding calcium, collagen, potassium and minerals. 

Michigan is the home of Broth Masters and the World Famous Coney Island Chili Hot Dog, so what would be more appropriate than a summer recipe to recreate these fabulous Chili Dogs. This recipe is simple and delicious. Your summer BBQ won't be the same!

Hot Dog Chili Sauce
2 lbs lean ground beef
1 small onion finely chopped
3 cups Broth Masters Bone Broth
28 oz crushed tomatoes with puree
¼ cup ketchup
2 Tbs chili powder
1 Tbs paprika
1 Tsp garlic powder
1 Tsp kosher salt
¼ Tsp cayenne pepper (optional)

Heat a large skillet, that is not non-stick, over medium heat, add ground beef, paprika and onions. Stir it with a wooden spoon until the meat is crumbled and tan about 10 minutes.

Discard any grease in the pan, add the Bone Broth and simmer for about 30 minutes.

Add crushed tomatoes, ketchup, chili powder, garlic powder, salt and cayenne pepper into the ground beef. Simmer, stirring occasionally, until the mixture is tick about 1 ½ hours. 
It's ready to serve!